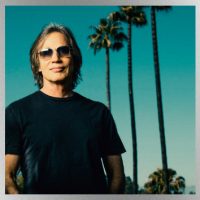 Credit: Brandise DaneswichJackson Browne is among the big-name musicians performing at a star-studded charity fundraiser in honor of Mary Tyler Moore Show and Lou Grant star Ed Asner's upcoming 90th birthday.
The Ed Asner 90th Birthday Party will take place November 4 at the Hollywood Roosevelt Hotel in Los Angeles. Browne will headline the musical portion of the bash, which will also includes performances from Toto guitarist Steve Lukather, Nancy Sinatra and Darius Rucker.
Among the celebrities who will be on hand to pay tribute to and roast Asner are Cloris Leachman, Mark Hamill, Dick Van Dyke, Lily Tomlin, Brad Garrett, Ed Begley Jr. and Jon Faverau.
Tom Bergeron, host of Dancing with the Stars, will emcee the fundraiser.
Money raised by the event will benefit The Ed Asner Family Center, which is dedicated to promoting mental health and enrichment programs for special-needs adults and children and their families, including summer camp.
In addition to the music performances and the roast, the party will feature silent and live auctions that will offer guests the chance to support the center's various initiatives and programs.
To buy tickets or find out about sponsorship opportunities and other info about the event, contact Kayleigh Millet at Kayleigh@edasnerfamilycenter.org.
Asner's actual 90th birthday is November 15.
Copyright © 2019, ABC Audio. All rights reserved.