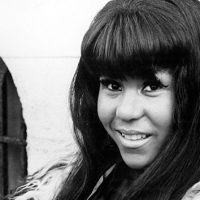 Michael Ochs Archives/Getty ImagesClydie King, the largely unknown singer whose voice you've heard on dozens of rock and R&B classic recordings, has died at age 75. Rolling Stone reports King's family confirmed her death to the publication, saying she passed on Monday.
Through she released three solo albums and numerous singles, King found her greatest success as a backup singer. The songs on which she performed reads like a solid gold hit parade of the 1960s and 1970s. As an in-demand session singer, she's heard on hits including Lynyrd Skynyrd's "Sweet Home Alabama," along with celebrated fellow backup singer Merry Clayton, as well as on Elton John's "The Bitch Is Back," "Tumbling Dice" by The Rolling Stones, Linda Ronstadt's "You're No Good" and many more.
The artists with whom King regularly performed included Ray Charles, as one of his Raelettes backup singers for three years in the 1960s. King also recorded and performed live frequently with Bob Dylan, who described King to Rolling Stone as "my ultimate singing partner. No one ever came close. We were two soulmates."
King reportedly stopped recording in recent years due to unspecified health issues.
Copyright © 2019, ABC Radio. All rights reserved.