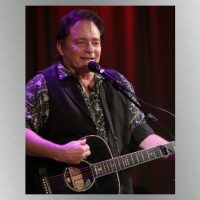 Rebecca Sapp/WireImageFounding Jefferson Airplane singer Marty Balin has launched a medical malpractice lawsuit against a New York City hospital, claiming that poor care following a March 2016 heart operation has left him with major health issues.
The suit, filed in a federal court Thursday against Mount Sinai Beth Israel and several doctors and nurses employed by the facility, alleges that after Balin underwent successful open-heart surgery, a triple-bypass and a valve replacement, his negligent treatment in an intensive-care unit led to a botched tracheotomy. That, in turn, left him with a paralyzed vocal cord and caused him to lose half his tongue.
The lawsuit also claims that the hospital was understaffed, and the staff's negligence resulted in Balin's left thumb becoming necrotic, leading to its amputation. The suit further alleges that Marty suffered kidney damage and developed bedsores while under the hospital's care.
The lawsuit charges that because the hospital branch was in the process of closing, doctors caring for Balin should have moved him to a facility where the singer could have been looked after properly. According to the suit, by the time he left the hospital, Marty "had become totally disabled and has never recovered properly."
The suit maintains that Balin's "ability to play and sing in a band has been destroyed" and he's been unable to care for his special-needs daughter, who suffers from spina bifida.
According to the New York Post, the hospital declined to comment about Balin's case because of pending litigation, but said in a statement, "Our highest priority is delivering the highest level of compassionate care to our patients."
In a recent interview with the Marin Independent Journal, Balin talked about his recovery from heart surgery, while reporting that he was "doing good now" and was "finishing two new albums."