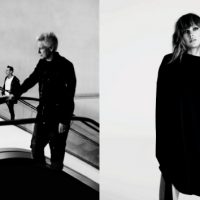 Anton Corbijn; Mert & MarcusU2 currently are touring the U.S., but they reached out across the Atlantic to extend a warm Irish welcome to pop star Taylor Swift ahead of her Friday night show at Croke Park in the band's hometown of Dublin.
The iconic Irish band sent Swift a bouquet of red roses along with a card signed, "From your Irish fan club… Bono, The Edge, Adam & Larry."
Taylor posted a photo of the gift to her Instagram page and wrote, "Walked into my dressing room to find roses from @U2 and I WAS NOT READY FOR IT."
She added, "I LOVE U2. I LOVE IRELAND. LETS DO THIS CROKE PARK!!!"
Taylor is currently in the midst of a U.K. and Ireland leg of her current world tour. The next show on U2's eXPERIENCE + iNNOCENCE tour takes place this Sunday, June 17, in Washington, D.C.
Copyright © 2018, ABC Radio. All rights reserved.